PHOTOGRAPHER
---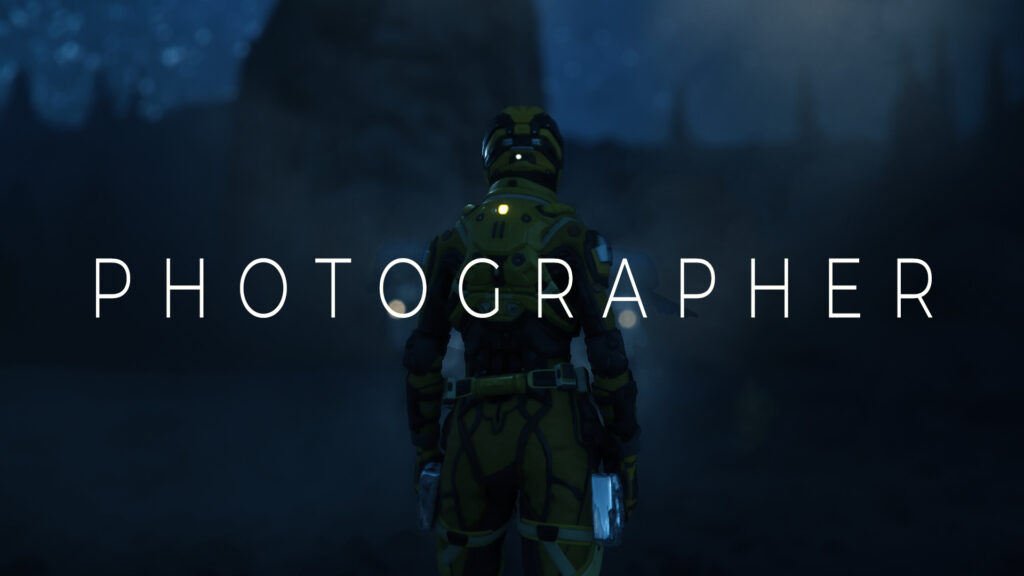 Overview
Being a photographer at Imperial Geographic is one of the most interesting job you can get. You will take part in expeditions and explorations, alone or with other photographers, and you'll get your chance to tell the 'Verse one story at a time.
But this time, it will be your own story. You will capture the moment and drive emotions. You will explore the 'Verse like no others.
Main Duties
Oversees photography functions by providing photographic services, arranging shooting schedules, staff schedules, freelance photographers and other options and necessities as needed, conducting post-production image editing, and preparing files for publications
Maintains image assets through a coordinated online resource, conducts image editing tasks, and uses image manipulation software to prepare images for project submitting
Uses professional knowledge and artistic judgement as well as consults with Editors to ensure the production of quality pictures of assignment
Content creation with an exceptional range of creative, technical and documentary imagery
Maintains relationships with other members, including photographers, reporters and streamers
Executes standard photography operation procedures including image editing techniques, tools, processes and guidelines
Ensures on-time execution and delivery of high-quality output
Has the ability to propose new creative ideas
Utilizes up to date knowledge of product trends, consumer buying and photography/imaging technology to enhance the end-result
Open to new ideas, know when to change course and evaluate creative needs when balancing creative expectation and output
Knowledge in image archiving and file organization
Capable of seeing projects from start to finish while meeting tight timelines
What Imperial Geographic Offers
A non-profit scientific and educational organizations which operates within the UEE territory
The chance to operate in several different areas of interest like geography, archaeology, natural science, environmental and historical conservation and the study of 'Verse culture and history
A well structured exploration management which grants for exploring new territories and getting to know the area of the 'Verse you live in
The chance to be part of something both unique and intriguing at the same time
The chance to be known in the 'Verse for your pictures or your articles
A team which acts like a family
Qualifications
Experienced photographer
Must be team-oriented, organized and able to multitask
Photo editing skills
General computer skills
Creative and professional knowledge of photography.
Setup, control, and monitor photographic tools
Computer assisted image manipulation computers and software.
Excellent communication skills
Maintain high standards for creative output
Self-motivated
Great at problem-solving and working independently
Ability to work under pressure
Join us and fill our application form below. Applications which won't provide requested information will default to Reader
Start your internship now! You might be our next photographer. Your internship will be evaluated on monthly basis by the Board which will rule to approve a promotion to a full membership or will rule against it. In the first case, you will become a full member. In the second case, your internship will cease and you will have to leave IMPGEO with no hard feelings from our side.