AN UNRELENTING COMMITMENT

---
BORN FROM A VISION AND PHILOSOPHY
Imperial Geographic aims to be a landmark for all of the 'Verse's Star Citizens. We pursue this goal through the inspiring content we produce, fostering both contemplation and debate. Our deep commitment to nature, the environment, and freedom of expression are values and qualities we are proud to uphold.
PUTTING OUR TEAMS ON A MISSION
We strive to help people better understand the ever-changing 'Verse they live in through a vast array of articles, magazines, portraits, coverages, documentaries, and interviews. Imperial Geographic serves as an independent, non-profit publication since 2948, aspiring to become a journalism reference and act like a warm beacon of light amidst a 'Verse of cold uncertainty.
TO EXPLORE AND STUDY
Imperial Geographic works toward the betterment of all mankind through the study of natural sciences, geography, archeology, culture and history, as well as the promotion of environmental and historical preservation. Our investigations and quest for knowledge often lead us to the farthest reaches of known space and into uncharted territories: we're on a journey to capture the perfect shot, and its destination matters little.
TO TELL THE VERSE'S STORIES
Full of unique people, our seemingly infinite 'Verse is packed with countless stories waiting to be told: from day-to-day tales to life-changing occurrences, the complex events and profound transformations our Empire goes through can often seem difficult to fully grasp, sparking a quest for both sense and understanding. Imperial Geographic ventures into the unknown to tell you the 'Verse, one story at a time, and help you better understand it.
AND TAKE THE ULTIMATE DRAMATIC SHOT
Beauty can be seen, heard, or tasted. But more times than not, it is experienced. Through a masterful mix of composition, creativity and vision, we seek to convey a broad spectrum of emotions and exalt the 'Verse's enthrall. Our talented photographers keep drifting beyond the veil and into untamable landscapes, answering the call to capture the ultimate dramatic shot and stamp their legacy on the heavens.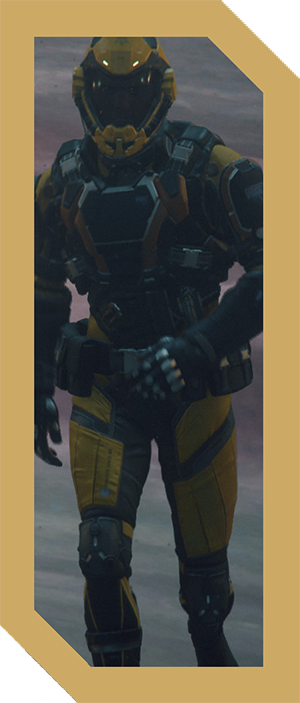 IN A 'VERSE FULL OF OPPORTUNITIES
---
Imperial Geographic's missions are relentlessly accomplished by its diverse team, one always eager to include new talents. We offer a unique opportunity to be part of an organization that values hard work and creativity, and make every day matter through challenging tasks. A career with us is a never-ending adventure and chance to further the advancement of the human spirit through engaging content, shedding light on stories otherwise kept to the dark.
OR VISIT OUR OFFICIAL RSI PAGE
DISCLAIMER
Star Citizen®, Roberts Space Industries® and Cloud Imperium ® are registered trademarks of Cloud Imperium Rights LLC
This is an unofficial Star Citizen fansite, not affiliated with the Cloud Imperium group of companies. All content on this site not authored by its host or users are property of their respective owners.